Post by jim on Aug 21, 2020 21:51:57 GMT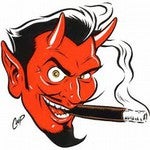 I have a letter from the club via email saying a few things among them the requirement to wear masks when moving around and asking you to nominate people you wish to have in your social bubble while in the stadium...basically who are you going to seat next or near to. The social bubble bit doesn't apply to me as I do not have seat.
George; I would imagine that if someone refused to wear a mask while walking around they would be removed from the ground. The letter does not state you are required to wear a mask when you are sitting or standing in the stadium.
The club are between a rock and a hard place. If the do not enforce masks they will be refused permission to open the ground. If they do enforce masks they are questions regarding the loss of personal freedom.
Jim Baker
I agree with all you have said. BUT The message to season ticket holders (STH) about (only) wearing a face covering when moving around is different to the official website statement that just says wear a face covering. Its confusing or does a different rule apply to STH and non-STH? As for removing fans how you enforce this is another thing -
surely all they need say is i am exempt
- no one needs to ever prove it you don't as you enter Asda or Tescos etc.
Now before anyone laughs (remember I suggested a while back it will come to masks watching football) it would not surprise me if a "crash barrier" (segregation boarding of some sort) is erected all across the terracing (like the dividers in pubs) to separate out the social bubbles. Anyone fancy being a steward counting the maximum 6 in each segment of terracing?
The letter has asked anyone who is exempt from wearing a face mask to make themselves known to the club so a wristband can be provided. Yes, I know that would be easy to fake but why would you?
The letter does not say anything about social bubbles or segregation on the terraces but it does say that other measures to get more fans into the ground will be investigated. It then mentions a membership scheme but nothing seems set in stone.
The club, and football in general, is trying to get games on and fans back in the grounds. Mistakes will be made but with good will and some leeway given on both sides I think we (all) should be able to overcome any issues that arise.
Jim Baker